Janine Hurley
Janine first started practicing yoga and mindfulness 12 years ago when she was pregnant with her son, Jude. Following her own pregnancy she became passionate about the benefits that yoga and breathwork can bring to pregnant women and help ease the stressful transition into motherhood and beyond. She found that this mindful practice had a transformative effect on all aspects of her life, and soon found herself looking at the world through bright new eyes.
Janine has most recently designed and delivered the successful Kids Yoga and Mindfulness teacher training with Chelsea Canovas, which has received accreditation from The Independent Yoga Network. Janine has been co-teaching with Uma Dinsmore-Tuli on pregnancy yoga
teacher trainings post natal and womb yoga sessions since 2011.
Janine has also trained in general yoga teaching through the British Wheel of Yoga and studied with Uma Dinsmore-Tuli on the Yoga campus Integrated Mother and Baby Yoga teacher training (London, 2007), Yoga Nidra teacher training (Yoga for pain, stress and anxiety) (Stroud, 2012), Pregnancy Yoga teacher training (Manchester, 2010) and the Pregnancy BWY module with Wendy Teasdill (2007).
Other trainings include, Nurturing birth doula training, Natal Hypnotherapy for birth professionals, Breast feeding peer support (UNICEF and La Leche training) and Baby Massage (IAIM) and also teaching Yoga to teenagers.

Janine is a passionate advocate of yoga, mindfulness and hypnotherapy within the community and believes it should be available to all. She has worked in traditionally hard to reach areas and sourced funding from local councils, community projects and Sure Start centres. Janine has commissioned and worked on a variety of NHS funded projects, including working with young mums through the family nurse partnership and consulted on NICE guidelines on obesity in pregnancy.
Janine is co-author and research partner in a major study conducted at Manchester
University exploring the management of maternal anxiety during pregnancy through the practice of yoga. The findings, recently published show that Yoga lowers stress and anxiety in pregnancy, now yoga is evidence based it has opened doors for the NHS to commission more
services Janine's commitment to hypnotherapy and mindfulness as a way of life means that she is always learning and growing: she's recently completed a diploma in Clinical Hypnotherapy training at The Christie Hospital.
Her interests, training and experience now means Janine is offering a range of holistic therapy's for all stages of life. Janine loves the spontaneity and awakenings that Yoga, hypnotherapy and mindfulness provides. As a mother of two, yoga and mindfulness teacher and practitioner, hypnotherapist and birth doula, Janine brings passion and nurturing care to all aspects of her life.
In 2015 Janine trained in EMDR (Eye Movement Desensitization and Reprocessing) a method of trauma therapy, at EMDR Centre London. EMDR is an active and intensive 8-stage process, supported by therapy, and can last several sessions. A client's traumatic event is targeted and worked through in individual steps. Since 2006 the effectiveness of EMDR in treating post-traumatic stress disorder (PTSD) has received worldwide recognition, and is recommended by NICE as a an effective treatment for PTSD.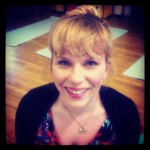 Yoga for Pregnancy Class
Thursdays 11.45-1pm £8 /£6.50 concession from 1 May
More information
Baby Yoga Class
Thursdays 1.15-2.15pm £7.50 / £6 concession from 1 May
More information
Please check calendar for class breaks
Hypnotherapy & EMDR, Mindfulness for Stress. Hypnotherapy & Mindfulness for Pain Relief in Birth
Janine has completed a diploma in Clinical Hypnotherapy training at The Christie Hospital, providing pain relief using hypnotherapy and mindfulness techniques. Prepare for birth in the best possible way using these calming techniques. Janine has also trained in EMDR at EMDR London, proven to be an effective therapy for trauma. For more information on how Janine works creative-calm.com
Appointment at Bodywise
1 hour session £45
Concessions sometimes available
Couples Birth Workshop
Demystifying birth for the partners, fun two hour workshop, exploring the journey of birth, weaved with a little hypno relaxation! Prepare for birth in the best possible way, suitable from 32 weeks, no need to have attended my classes. Next date to be confirmed.
Yoga for Pregnancy Teacher Training
Children's Yoga and Mindfulness Training
Contact Janine
tel: 0781 423 4283
For Hypnotherapy, EMDR & Mindfulness creative-calm.com
For Yoga www.yoyogis.com