Keith Harvey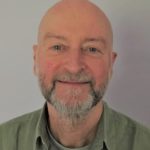 MBACP Accred.
If you feel overwhelmed, if things have become too much for you to work out on your own, counselling and psychotherapy can provide the space you need to talk, and be listened to in order to help relieve your distress – and maybe bring new hope to your life.
If you come and see me, we will work together to identify, understand and explore the challenges in your life as you see them, and find solutions that make sense to you. You are the expert on your life, not me. My role is not to 'fix' or advise you, but to help you see more clearly what is causing your suffering in order for you to grow and develop with increased peace of mind and confidence.
As we go through the process of therapy together, I will work to create the right conditions for you to become more self-aware. This is likely to involve examining the difficulties you are facing while developing a deeper understanding of your wishes, motivations and values. I've seen this process take place quickly sometimes, over just a few sessions. But it may also require patience and commitment. This too is something we will discuss and reflect upon if you choose to work with me.
I describe my approach to therapy as person-centred and humanistic. I'm a Buddhist, which also supports the values that underpin my work.
Over the last decade and a half I have worked therapeutically across a wide range of settings, including in schools with parents and children, with carers in the NHS, with homeless young people, with members of the LGBT+ community, as well as with adults in private practice. I have helped clients with a wide variety of issues such as anxiety and depression, bereavement, loneliness, family breakdown, attachment issues, domestic abuse, addiction, relationships, sexuality and sexual identity.
*
I am a counsellor/psychotherapist accredited with the British Association for Counselling and Psychotherapy (BACP).
I am also a qualified mindfulness trainer, accredited with Breathworks and a member of the UK Register of Mindfulness Trainers.
I also supervise other therapists and have a Diploma in Person-centred Supervision.
*
I work at Bodywise on Tuesdays with availability from 3pm until 9pm.
Please call me or leave a message on 07487 817510.