Relax Kids & Baby Mindful two day training courses
Would you like to teach mindfulness, meditation and relaxation to children in your area?
Would you like to help children manage anxiety and stress whilst building their self-esteem and confidence?
We are looking for a group of enthusiastic, motivated and creative people to run their own Relax Kids classes and give children tools for life.
Relax Kids classes follow a simple yet engaging 7-step system which includes dance and movement, fun and relaxation games, stretches, massage, breathing exercises, affirmations and relaxation, mindfulness and visualisations.
Children LOVE our classes as they are entertaining and stimulating as well as give them tools, which they can use for the rest of their life.
This course is suitable for those wanting to set up classes teaching Relax Kids, but also teachers, therapists, parents, yoga and dance teachers and anyone who works with children.
Join us at the Bodywise Studio in Manchester to complete your magical Relax Kids training.
Baby Mindful Training Baby Mindful Training What are the benefits for the babies? Baby Mindful has been created with a range of activities to stimulate and calm babies whilst helping development. Sessions have been designed by psychologists, teachers and therapists to help develop babies' confidence and awareness. The Baby Mindful course can be adapted for working with special needs, and can used in a variety of settings such as hospitals, healthcare centres, community centres and homes.
For babies: To both stimulate and calm whilst supporting their natural development. To encourage their confidence and awareness along with their cognitive, communicative, social, emotional and physical development. To enjoy quiet and unhurried time with parents, which will enhance bonding. To help their parents feel calmer and more confident about responding to their needs.
For more information please email training@relaxkids.com or call the Relax Kids team on 01235 227 283
'Highly recommended' Daily Telegraph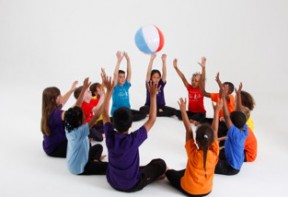 Training Course dates in Manchester
Sorry, no courses currently planned at Bodywise.
Contact: Relax Kids 01235 227 283 training@relaxkids.com www.relaxkids.com