Funerals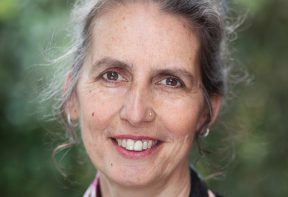 Debbie Jones Independent Funeral Organiser and Celebrant: for person-centred, bespoke, creative ceremonies
As a funeral organiser and celebrant, I am passionate about helping you through the maze of choices, sharing my knowledge and expertise, dispelling misunderstandings and myths and empowering you to plan your own funeral, or to arrange a funeral for a loved one.
There are many choices to be made.
Let me guide and support you.
In arranging a funeral for a loved one:
I wholeheartedly offer you my time and skills to create, with you, the most fitting ceremony to respect and honour your loved one and truly reflect their life, values and beliefs.
I put the person who has died, and you, the closest people to them, at the very centre of my work, holding you all with mindfulness and compassion.
As a funeral celebrant, I spend a lot of time with people who have just experienced the death of someone very close to them. Death is disturbing. We can lose our footing, feel groundless, and can't understand or believe what's happened.
That's when I step in, to guide and support you. My role is to instill in you a sense of calm as I hold a space for you at this very raw and tender time.
On a practical level, I would visit you wherever you would like to meet, (often in people's own homes) and listen. I would listen to everything you would like to share with me about the person who has just died. There may well be tears, and memories may arise and forgotten stories may be told.
I then offer a whole range of available options, and together, we would create a bespoke, personal funeral ceremony that really paints a picture of the life of your loved one, and their values and qualities. The possibilities are opened up and you may like to explore ideas, straying from traditional funeral convention.
I am passionate about offering and enabling choice, in the most creative of ways. There are so many options and I aim to open people's eyes as to what can be done, to create the most fitting ceremony.
You may want a completely secular, non-religious funeral or a ceremony with some religious elements, such as a hymn and a prayer. You might wish for a funeral with no formal religion, yet still with a sense of it being something sacred, maybe with a ritual that we can create together.
I arrange, write and conduct creative funerals for all.
You will be in safe, capable hands.
For more details of what I would offer you as your funeral celebrant, and the cost:
Funeral celebrant role; what does it include?
Other Services Offered
Plan your own funeral
I am committed to empowering everyone to plan the funeral they would wish for themselves.
There are many choices to be made.
You may wish to allow your family to make those choices. Or you may want to provide some guidelines for them, to support them in the organising when the time comes.
I offer 1:1 sessions.
For more details of what I would offer you in supporting you to plan your own funeral ceremony, and the cost: Planning a funeral for yourself or another
Memorial ceremony
Memorial ceremonies are held after a funeral, maybe hours, days, weeks or even months later.
For more details of what I would offer you as your celebrant leading a memorial ceremony, and the cost: Memorial ceremony celebrant role; what does it include?
Testimonials
"The ceremony itself could not have gone any better and was carried out exactly as both I, and my late brother, would have wanted. Debbie has a very calming presence and a genuine warmth which sets everyone at ease, and has that amazing skill whereby you think she's addressing you personally all the way through!" R.B.
"Debbie was the celebrant for the alternative, humanist funeral of a dear friend of ours and she did an absolutely fantastic job!
Her warm, serene demeanour put us all at ease straight away, and she had an excellent assertive but gentle grasp of the proceedings that gave us all a sense of relief in knowing that our loved one's final wishes were being honoured and we were free to grieve without worrying about the logistics of the ceremony.
The service that Debbie provided us was invaluable and although it was obviously a sad and emotional time, we all came away with some very precious memories of moments of light throughout the service on what could have otherwise been an extremely dark day. We really couldn't have asked for more! Thank you so much!" A.L.
"Dear Debbie, Thank you so much for everything. You were friendly, warm and interested, and so supportive. The service for mum was perfect, with just the right amount of reverence.
I will be recommending you to everyone I am in contact with. If there had been chance to introduce you to mum, I know she would have liked you very much. I do wish you could have met her." L.M.
"Thank you so much Debbie. It was lovely to meet you. Thank you for your part in making it a beautiful farewell. Everyone loved the service and thought you delivered it beautifully. You have a lovely speaking voice and made it very personal and friendly." S.M.
"So lovely to sit and chat to you, Debbie, and to benefit from your warm and interested presence." A.B.
Find these and other testimonials at djonescelebrant.com/testimonials/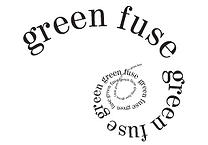 Debbie Jones
Professional member of the Green Fuse Guild of Funeral Celebrants
OCN London Level 3 Diploma for Funeral Celebrants
Green Fuse Code of Conduct
Please get in touch
tel: 077 140 101 25
email : djonescelebrant@gmail.com
website: djonescelebrant.com
facebook: debbiejonesfunerals
twitter: @mindfulfunerals
Here's a short video explaining the way I work, as a Green Fuse celebrant:
"A funeral marks a significant event – the end of a unique life, the loss of a loved person, the crossing of a threshold. Imagine a singular event, created with care, weaving together the colourful strands of a life, to express the true nature of a person, giving voice to the loss felt by the community of all who knew and loved them."
Jane Morrell & Simon Smith, Green Fuse