Jeni Nelson
Hynotherapist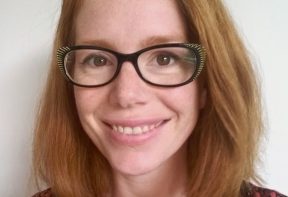 I am very pleased to be offering bespoke, one-to-one hypnotherapy services at Bodywise.
My practice has a solutions focus. This means not asking what's wrong with you but asking what's right with you and taking it from there. Working with your best hopes for the future and setting your most amazing human asset, the brain, to work producing the solutions to make that happen. This way of working not only feels good but is proven to be very successful.
We won't be dwelling in the past and you certainly won't have to reveal anything that you are uncomfortable talking about.
My approach respects you as the authority on your life. You are the most competent person to decide what is right for you, to decide which of your goals are the most important right now and how to achieve them. Your goals may be general; I want to be happy, I want to feel in control, or specific; I want to be able to drive on the motorway, I want to give that presentation at work. Whatever your starting point, I can support you.
It may not always feel like it, but you carry with you many skills and strengths that you can use to change your life for the better. Together we can explore these skills and strengths to help you achieve whatever goal it is you've set your mind on, helping you find your way in the world, keeping your experience positive and joyful.
You can read more about hypnotherapy at Bodywise here
You can find more about Jeni Nelson here www.jeninelson.co.uk
I am a professionally qualified hypnotherapist and hold a diploma in Solution Focused Hypnotherapy awarded by the renowned Clifton Practice.
Initial consultation; half price £30
Typical session; £60
Stop smoking; £150
Healthy weight loss support; a course of 3 (small) group sessions £65
Good to know…
I am insured to practice through Holistic Services Insurance and hold an enhanced DBS check for working with children and vulnerable adults.
I am a member of the Association for Solution Focused Hypnotherapy, and follow the ethical guidance of the Association as well as the Complementary and Natural Healthcare Council (CNHC).
The Association for Solution-Focused Hypnotherapy
Complementary and Natural Healthcare Council