Karey Taylor
I have been a Shiatsu practitioner for 12 years.
My background is in hostel management. I managed a number of projects housing vulnerable and homeless adults. Though this work was rewarding I became drained and disillusioned with a system that could not provide the support people needed.
I found Shiatsu as a way to get my balance back and a way to work in a positive way with people, for them to find their centre and heart again.
Over the years I have worked with a wide range of clients, at different stages of their lives. People have come with physical symptoms such as shoulder, neck and back problems. As well as stress-related issues like migraines, sleep and anxiety dis orders which effect the quality and pattern of their lives.
Shiatsu is about working with the individual, seeing where that person is at and what areas they want to work on and change.
I qualified as a Shiatsu practitioner in 2005 from the Liverpool School of Shiatsu. I then completed a postgraduate diploma with the Shiatsu College in 2008. In 2015 I did the Samurai Shiatsu training, which is a programme designed for working with children in schools, teaching them Shiatsu techniques that can be done in a classroom setting.
In 2016 I began working towards the Shiatsu teacher registration, which I hope to complete next year. I am part of the teaching team at Shiatsu College Manchester.
Over the years my Shiatsu has changed and developed, as I have developed as an individual. Shiatsu is a way of seeing the world, of being with myself and being with my clients. At present I have been exploring the sei-ki way of working. Se-ki is about being rather than doing. It is being with the client, where they are at, responding to their energy, listening and watching. This practice is moving away from meridian-based work to continue to work with the flavour and aspects of a person's energetic field.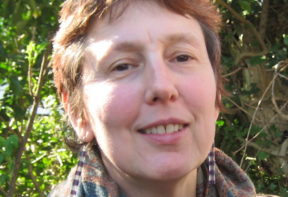 I work Saturdays at Bodywise and Thursdays in Chorlton.
Plus on an ad hoc basis I work out of Healthy Spirit in Didsbury.
Initial appointment £57
Follow-up appointment £48
Booking an Appointment:
Karey Taylor MRSSt. Bed (Hons) MA
07779054325
kareytaylor_shiatsu@yahoo.co.uk
www.shiatsuinmanchester.co.uk