What is Modern Pilates?
Modern Pilates is a series of exercises that strengthen the deep muscles that stabilise your body.
These gentle and precise Pilates movements help realign your body into its optimum position.
Results include improved core strength, flexibility, posture, co-ordination and balance.
If you do Modern Pilates regularly, benefits often include enhanced sense of wellbeing and body awareness.
Modern Pilates is safe, accessible and suitable for all ages and body types.
Modern Pilates can help with:
Chronic neck pain
Chronic back pain
Postural problems
Sports injuries
Osteoporosis
Stress related illness
And many other conditions
Modern Pilates Weekly Class
Day: Fridays
Time: 10.15am-11.15am
Cost: £7.50
Offer: Monthly pass equivalent to £6.50 per class
Venue: Bodywise Yoga Studio
Class size: My classes are limited to 10. This is not a drop-in so please get in touch to book. Please note this is a gentle class.
Please check Calendar for any class holidays
Modern Pilates One to One
In one to one sessions I can work with you to develop a series of exercises specifically tailored to your body. If you want I can help you design a wider program to support your health. Sessions last one hour and cost £40 (cash or cheque payable to Miss Z K Engineer).
If you are recovering from an injury and have been prescribed exercises by a physiotherapist, I can work with you to refine and develop them.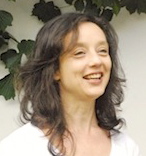 My original training in Contemporary Dance has given me a deep understanding of bodies in motion. I am also trained in Massage and often use release techniques alongside Modern Pilates exercises. All these different elements of my experience inform my work. I work holistically and believe in the body's willingness to find healing. For further information about me please visit my page.
Practitioner:
Kate Engineer
Contact Kate for more information tel: 07905 363781