Manjunaga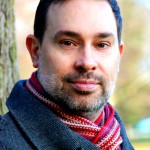 My yoga practice began in 1998 when I started attending yoga classes taught by Padmadarshini and Christine Howitt at Bodywise in Manchester. After many years of exploration in my own yoga practice, I started my teacher training with Simon Low and the Yoga Academy in 2006, qualifying in 2008. In recent years I have been particularly inspired by the work of Donna Farhi and have taken the opportunity of studying with her.
For me, yoga is an awareness practice, offering us an opportunity to become more fully embodied in our experience; this allows for a greater sensitivity to our emotional and physical well being. I teach dynamic flowing movement combined with stilling postures to experience yoga as a deepening awareness of breath, cultivating peace of mind.
I have also spent several years teaching meditation and buddhism courses and I am particularly interested in exploring qualities of stillness and spaciousness through my yoga teaching.
www.manjunaga.com
Yoga workshops with Manjunaga
Relaxing into Stillness : Resting on the Earth Yin Workshop Saturday 14 July 10am -1pm
Why not take time out to relax and soften on the earth? A time to turn inwards and allow ourselves to feel supported. Join me for an afternoon exploring Yin/restorative yoga.
Yin yoga is a deeply relaxing, restorative approach to practice. It focuses on the feminine with passive, meditative qualities. Through longer held postures, it aims to relax our musculature and work on the connective tissues, also stimulating our subtle energy systems within the body. Yin yoga is a perfect balance to a more a yang style dynamic practice, and offers deep peace within the stresses of a busy urban life. During the workshop we shall also have an opportunity to explore the deeply profound and relaxing practice of yoga nidra together. Leave feeling refreshed and restored.
This workshop is open to students of all levels.
Full workshop price is £30/£25 non-refundable, non-transferable.To book visit Manjunaga's website.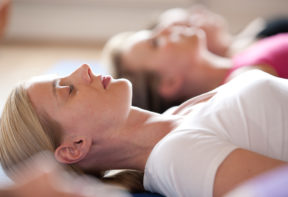 Other Workshops 2018 Dates
Saturday 27 October 10am-1pm
Please note – our cancellation policy